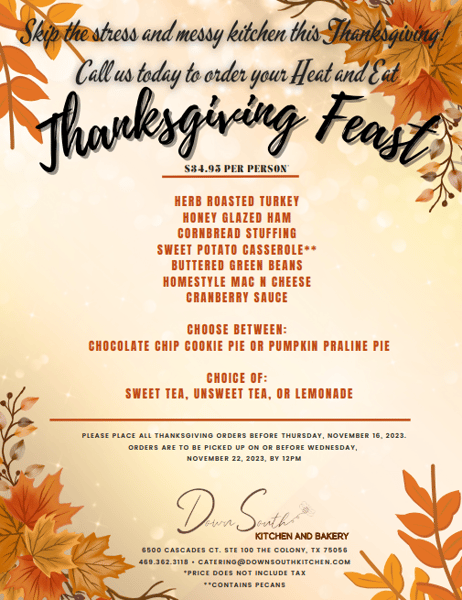 Thanksgiving Feast Provided By Down South Kitchen and Bakery
Skip the stress and messy kitchen this Thanksgiving! Allow Down South to do all the working, while you do all the savoring. We are providing our Thanksgiving Feast which includes herb roasted turkey, honey glazed ham, cornbread stuffing, sweet potato casserole, buttered green beans, homestyle mac 'n cheese, cranberry sauce, and your choice of drink and dessert. We will provide you with heating instructions. Please place your orders before November 16th!

We will also have large sides available of our Fixin's for purchase! No one has to know you didn't cook.